Following the passing of Dave "Bolt-01" Evans, Alan Holloway and Ed Doyle of Sentinel Comic fame, have put together a special tribute to man himself, featuring an incredible line up of talent from across the UK comics scene - and they're bringing it to Kickstarter!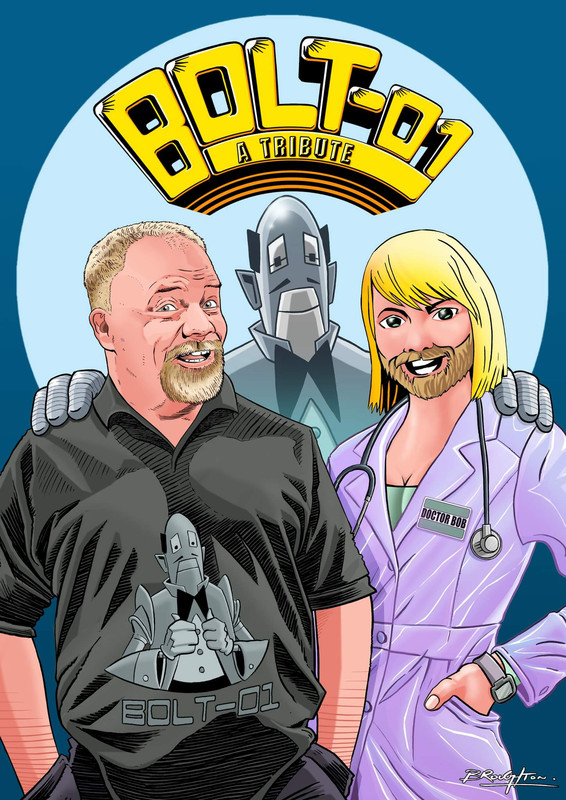 The cover the the Bolt-01 tribute book by David Broughton.

The book is a UK style annual, featuring a plethora of comic creators from across the UK scene, all of whom have come together to pay their respects to the man on the cover. As it's been said before, Dave was an absolute titan in the comics world, and his contributions can never be overstated; he truly did leave behind an incredible legacy, and this 140+ page collection is set to showcase not just how loved and respected he was, but also his amazing body of work.
Included in these pages is a 2 page short from myself, Bryan Coyle and Dave himself, called The Girl Next Door, one of the last things we ever did with Dave. The script was originally written for a project that never materialised, then it was handed off to Bryan to use as a portfolio piece; I asked Dave to letter the pages, so it could be passed around to a couple of editors I was in touch with, but - such as the way of these things - it was only seen by one, shortly before they left the publisher, and the story has been sitting in a folder ever since. Until now, anyway.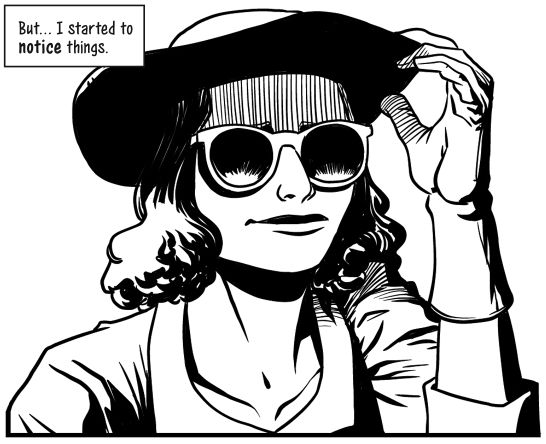 With the support of Dave's family, the book is set to hit Kickstarter this Friday, with all profits being donated to Survivors Of Bereavement By Suicide. So, what are you waiting for? Go and click the link!

https://www.kickstarter.com/projects/sentinelcomic/bolt-01-a-tribute-to-dave-evans

BOLT-01: A Tribute - Now On Kickstarter
Reviewed by
Lee
on
11:26 am
Rating: