So, yeah, as the post title kind of gives away,
Velicity Jones
returns to the digital anthology
Aces Weekly
in a brand new adventure: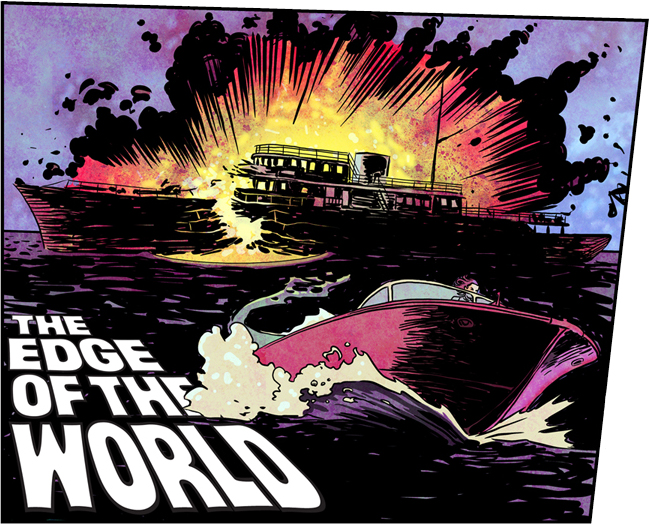 When a prehistoric virus - hidden for decades by the US Government - is rediscovered in the Arctic by the international terrorist Solange Moitessier, Velicity Jones finds herself in a deadly race against time to destroy it before it reaches civilization.
But when Gideon Drake - the rogue British agent who betrayed Velicity - enters the fray, the world's greatest secret agent finds herself torn between duty and revenge...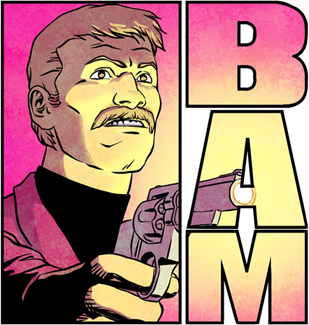 It's worth pointing out here that this was actually conceived and written
last year
, well before *gesticulates wildly*
everything
. So, yeah, the "deadly virus" thing probably isn't in the
best
of tastes, all things considered, but I can only hope the people who read the story understand the long lead in when it comes to making comics. And, of course, if you
are
offended, I can only apologise profusely. It was never our intention, and it really
is
just very bad timing on our part.
Anyway.
The Edge Of The World
is - like its predecessors (
The Devil's Breath
,
available in Aces Weekly issue 29
,
The Godcutter Affair,
available in issue 37
and
The Silent Forest
,
available in issue 41
) - a stand alone, self-contained story, designed to be read as a whole
or
in weekly instalments, depending on your preference. Although you don't
need
to have read the previous stories, it might be worth it this time around, as there are a few story threads from those that are brought into play here, and reading them all
in order
will give you an idea of how we're pulling all them together...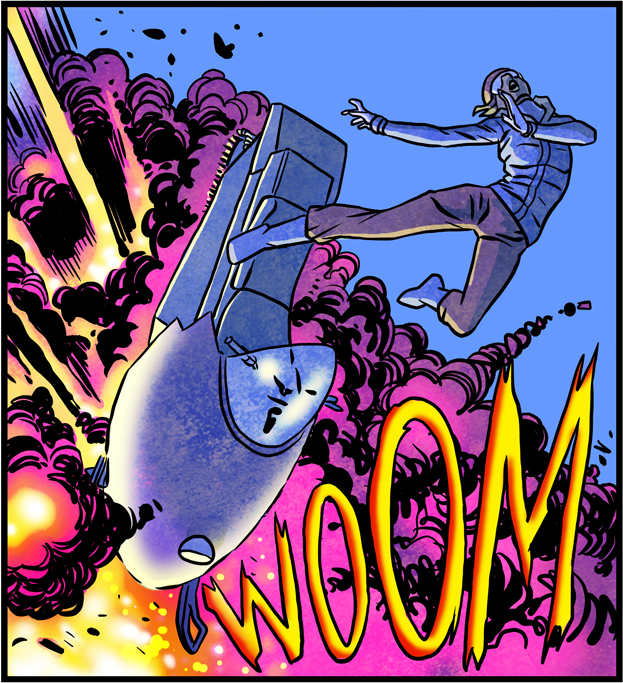 The Edge Of The World
is, arguably, the most ambitious
Velicity Jones
story so far, too (not to mention the hardest to write, but that, as they say, is another story). The stakes are higher, the action's bigger and bolder, and we've really leaned into the pulp nature of the entire thing. It feels like we've finally got into the groove of what the series is supposed to be and where we want to take it.
It's also - I think - the
best
one we've done so far, but you can judge that last point for yourself when the first episode arrives
exclusively in Aces Weekly volume 45
,
which launches on May 4th
.
As ever,
each issue of Aces Weekly will cost you £6.99
(or £1 a week, if you prefer!), and - with that one off payment - you'll get access to each new episode of
The Edge Of The World
every Monday,
along with the latest chapters of five other stories
.
So, what're you waiting for?
Go! Get it!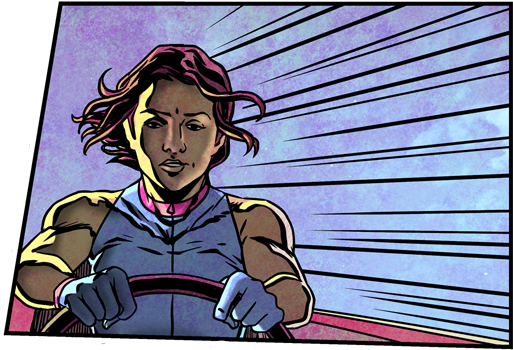 Velicity Jones will return...
Velicity Jones Returns in... The Edge Of The World!
Reviewed by
Lee
on
10:30 am
Rating: