The super spy returns to the pages (screens?) of
Aces Weekly
, courtesy of me,
Bryan Coyle
and letterer extraordinaire Bolt-01 in her third adventure,
The Silent Forest
!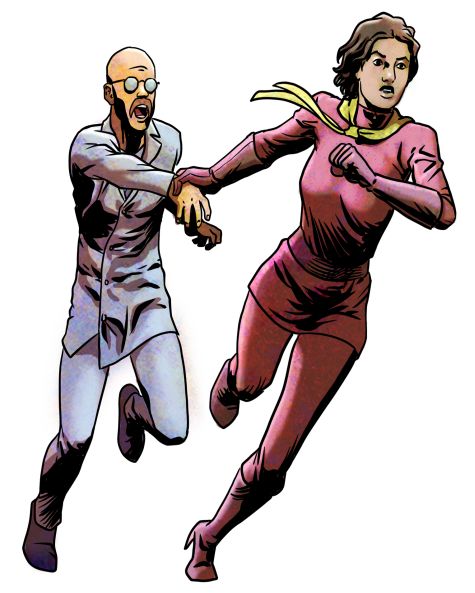 When world renowned scientists begin disappearing, it appears the Scottish laird Jamie Ashpool is making his long held dream of creating a commune dedicated purely to unencumbered scientific research finally come true.

But when experimental sonic weapons are traced back to the commune, the world's greatest secret agent, Velicity Jones, is assigned to investigate - but soon discovers the horrifying true purpose behind Ashpool's dream...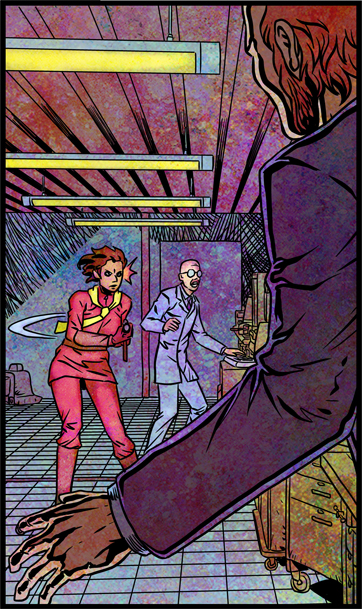 We're three stories into
Velicity Jones
, so I guess we have a series now...?
Anyway. It's worth pointing out that you
don't
need to have read the two previous Velicity Jones adventures (
The Devil's Breath
,
available in Aces Weekly issue 29
and
The Godcutter Affair,
available in issue 37
). This is - like its predecessors - a completely stand alone and self-contained story, designed to be read as a whole or in weekly instalments. But, hey, if you want to read the previous two, then you won't get any complaints from us.
Reading all three stories in order will, I think, let you see our "working out," as it were. With each serial, we've refined elements of the storytelling (and the world building), and, with
The Silent Forest
, it feels like we've finally locked a lot of elements into place going forward. We've also got some internal continuity going, so if you
do
choose to read all three in order, you'll get a few surprises...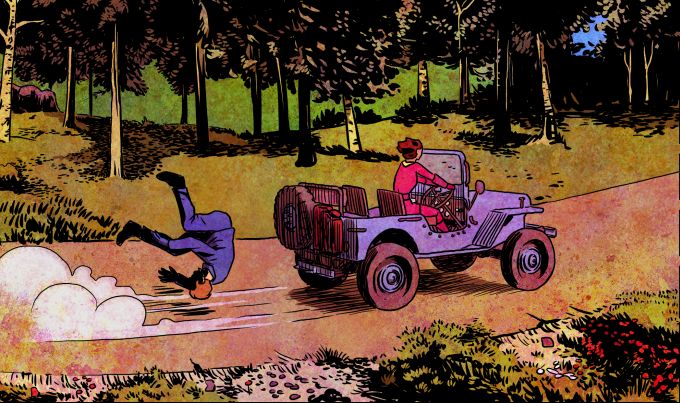 You can read the first episode of
The Silent Forest
exclusively in Aces Weekly volume 41
,
which launches on August 26th
, and each subsequent episode will arrive on the screen of your choosing every following Monday for the next seven weeks. A
subscription to Aces Weekly will cost you £6.99
- or £1 a week, if you prefer! Back issues are
available here
.
So, what're you waiting for?
Go! Subscribe!

If buying/subscribing via
Aces Weekly
isn't your bag, we
are
looking at re-releasing the
Velicity Jones
stories as stand alone digital comics sometime soon. Watch this space...
Velicity Jones Returns in... The Silent Forest!
Reviewed by
Lee
on
11:06 am
Rating: