You read that right: Britain's greatest secret agent returns to the pages of
Aces Weekly
starting TODAY!
Myself,
Bryan Coyle
and letterer extraordinaire Bolt-01 are taking Velicity on another globe spanning adventure - with the fate of the entire world hanging in the balance!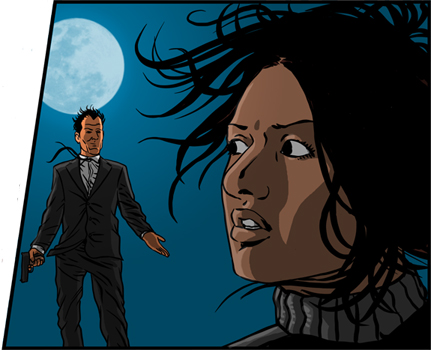 Following the events of The Devil's Breath, international arms dealer Mael Riqueti has come into possession of the mythical weapon known as The Godcutter. With it, he's set to take the reigns of the secret society known as The Brotherhood Of The Blade, an ancient organisation that counts some of the richest and most powerful people from around the globe amongst its numbers. Anyone who controls The Brotherhood controls the world...
With the clock ticking, SIU's top operative Velicity Jones is dispatched to stop Riqueti's ascension - unaware that The Brotherhood has acolytes in almost every intelligence agency on Earth keeping tabs on her...
If you enjoyed the previous Velicity Jones adventure,
The Devil's Breath
(
available in Aces Weekly issue 29 - priced £6.99
), then, hopefully, you'll enjoy this one, too, as we delve back into some more high octane pulp spy adventure.
It's also worth pointing out that, even though this
does
pick up a dangling plot thread from the previous story, you don't need to read that to understand what's happening in
The Godcutter Affair
(although, if you
do
want to read the previous story, then, hey, go for it).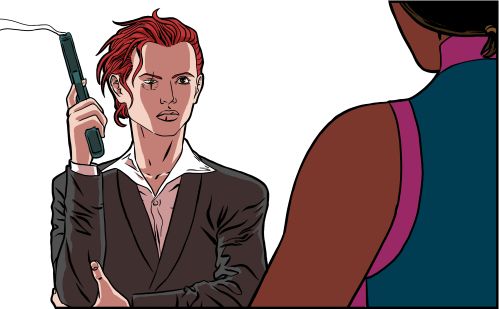 I do actually want to do a deep dive into the creative process behind this, and talk about the creative decisions that went into the storytelling and script, but I think that's going to have to wait for another day.
What I
will
say, though, is that writing something as shamelessly pulpy as this is a ton of fun, and I'm grateful that
Aces Weekly
let us come back to do it again, and that my regular partner in crimes against comics, Bryan Coyle, wanted to jump back onboard for another adventure - especially seeing the pages as they came in. I think it's fair to say Bryan's levelled up on this one, and I can't wait for the entire thing to be available for you all to read.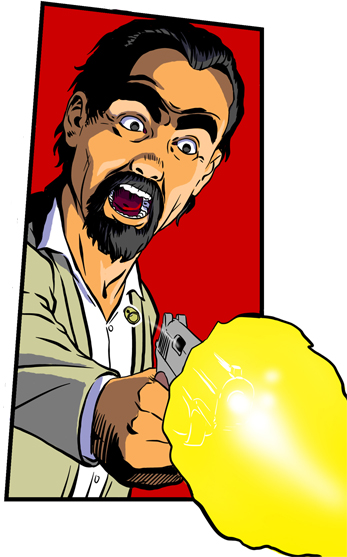 You can read that first episode of
The Godcutter Affair
exclusively in Aces Weekly volume 37
, which launches today, and each subsequent episode will arrive on the screen of your choosing every following Monday for the next seven weeks - which will take you right through Christmas
and
into the New Year! The issue (featuring 5 other stories) will
cost you £6.99 directly from Aces Weekly
- which racks in at just over £1 a comic!
So, what're you waiting for?
Go! Buy!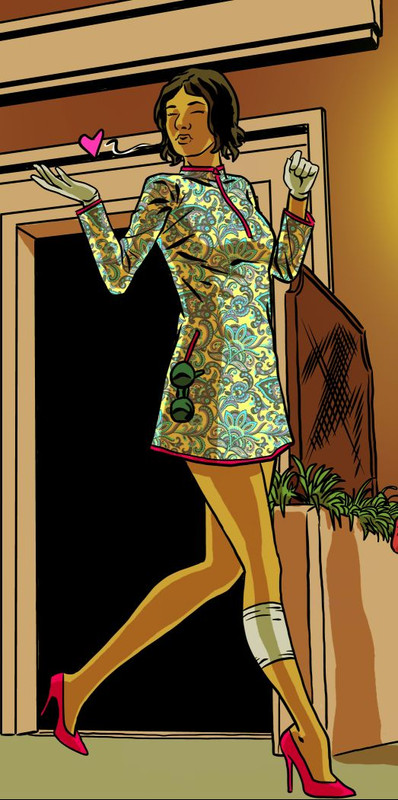 And, of course, Velicity Jones
will
return...
Velicity Jones Returns in... The Godcutter Affair!
Reviewed by
Lee
on
10:30 am
Rating: