Summer, here in merry old Blighty, sees a new issue of Zarjaz hitting the streets, featuring something pretty exciting for me...
So, yeah, as that cover kinda tells you...
Steven Denton
,
Bolt-01
and me join forces for a very special, one off tale of The Grand Master of Termight himself, Tomas de Torquemada!

Before he became a phantom in a transporter accident, Tomas de Torquemada ruled Termight with an iron fist. However, not everyone was happy with this arrangement...
This is a bit a of a dream come true for me. I've wanted to do something with Torquemada since I got involved with
Zarjaz
, but wasn't able to until fairly recently, when the guys over at The Galaxy's Greatest Fanzine got permission from Pat Mills and Kevin O'Neill to use Nemesis and his world. I
was
hoping to land the first Nemesis story in Zarjaz, but I was beaten to it (that was in the
2016 Summer Special
, which is, unfortunately, sold out). Still, I
can
take some solace in the fact that this is the first Torquemada
solo
story.
For this little jaunt to Termight, I'm joined by Steven Denton - who captures the mood and anarchy of the world of Termight brilliantly, it must be said. I don't want to give too much of the story away, but I
will
say the finished pages left me with a
huge
smile on my face.
Be sure to check out Steven's work
over on his blog
.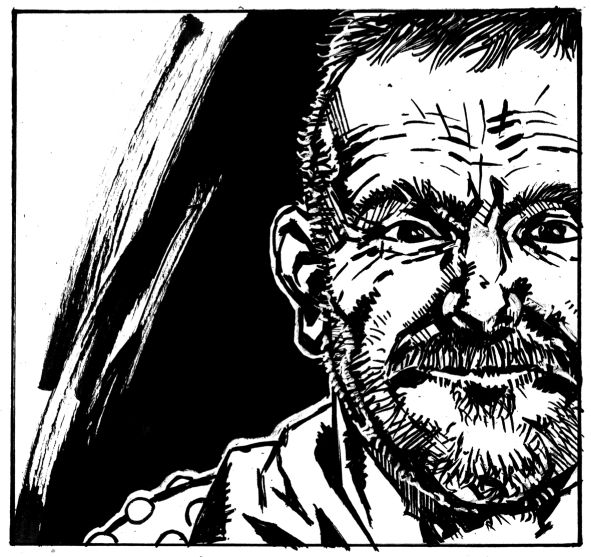 Heads You Lose
wasn't always planned to be a one off, though: the original idea was to go big and have
two
Torquemada stories, set in different periods of his life, with
Heads You Lose
being set before he became a phantom, and the second one -
Fear & Loathing
- set before the events of
Deathbringer
, where Torquemada is in an alternative 1980's Britain. The two Torquemada's were to meet at some point, but - try as I might - I just couldn't make it work, so I decided to scrap the second story and keep this one as a self-contained tale.
But I digress...
Zarjaz
#31 - with that rather glorious
Steven Austin
cover - is available from
the FutureQuake Shop
, priced £3.00 (+ shipping). If you think you can handle the extra Thrill Power, you can also
grab back issues from the same shop
.
Remember: it ain't called Zarjaz for nothin'!
Out Now: Zarjaz #31
Reviewed by
Lee
on
10:37 am
Rating: