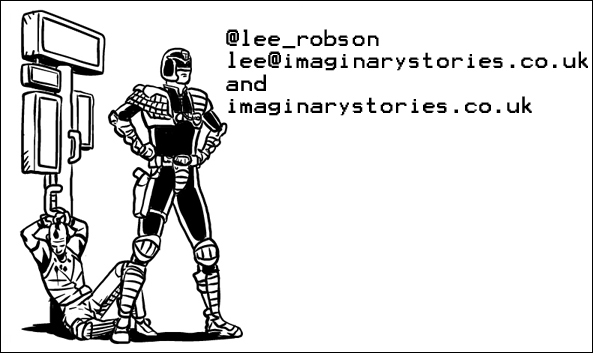 Hello and welcome to Imaginary Stories, the blog of a writer who's committed the cardinal sin of not having a Facebook account.
A ton of short comic stories can be found in various UK small press titles - many of which
are still available to buy with your money
- but I'm currently looking for new opportunities outside of the UK. And, yes, that's me being completely shameless.
My debut graphic novel,
Babble
(with
Bryan Coyle
) was released to
critical acclaim
, and is still available from
Amazon UK
,
Amazon US
,
Comixology
,
ComicsPlus
or Madefire (
iOS
&
Android
). You can still get it through bricks and mortar comic shops, too. Give them the Previews order code OCT120971 and tell them I sent you. Or, y'know, don't.
Twitter
is now my main source of contact with the world outside my window, but I'm on
Tumblr
, too, and you can also find a couple of pieces I wrote over at
Medium
, should you want to.
Now, begone
.
Art by Bryan Coyle.
Station Ident
Reviewed by
Unknown
on
10:30 am
Rating: