"It's like eating crunchy air!"
Oh, Brian, I think I actually love you more after seeing this...
Out Now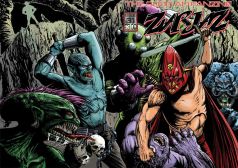 Torquemada: Heads You Lose by me and Steven Denton features in Zarjaz #31, available from FutureQuake Press, priced £3.00 (+ shipping).
---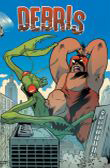 "How Long...?" is a short story written by me and available in Debris, a short story collection from Alfie Gallagher, currently available via Alfie's Etsy shop, Orbital Comics in London and Big Bang Comics in Dublin.
---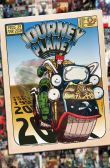 The Taking Of Mopad 456 features in Journey Planet 39 - a Judge Dredd special, edited by Michael Owen Carroll. The zine is FREE to download.
---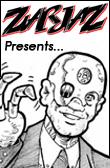 Judge Dredd: Mean Men is a free-to-air daily strip by me and Bolt-01, produced for the FutureQuake Blog.
---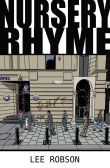 Nursery Rhyme is a short prose story, available for the Amazon Kindle (or as a PDF from Gumroad & Payhip), priced 99p.

Legal
This work is licensed under a Creative Commons Attribution-Noncommercial-No Derivative Works 2.0 UK: England & Wales License.