Coming soon to Aces Weekly is Bride Of The Emerald King, the second installment in the Emerald King saga, by me, Alex Paterson and Nikki Powers...

Hired to find socialite Marie Coulthart by her estranged sister, Emily, Los Angeles private eye Joe Parker soon finds himself thrust into the middle of an increasingly bizarre mystery when he learns Emily died three years ago...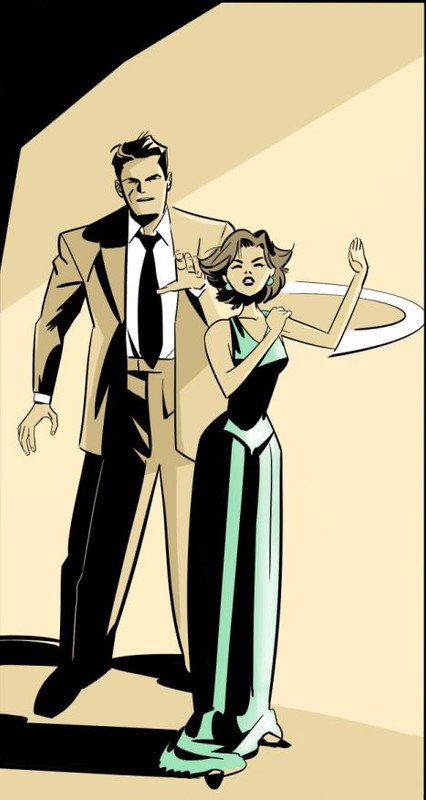 This one's been gestating for a while now. Both Alex and I wanted to re-visit the world of The Emerald King, but we knew we'd need a good story, one that, at least, would match the first one, but without re-treading what we'd already done. It proved to be a trickier than I thought, if I'm being honest; I wrote the script on the other side of some personal stuff that took a bit of a mental toll, and I struggled to get it down (it felt, at times, like I was learning how to write again, in all honesty) - in fact, I don't think there was a single page that didn't get re-written at some point. Still, it came out pretty bloody well, even if I do say so myself. I hope you agree, if you decide to read it.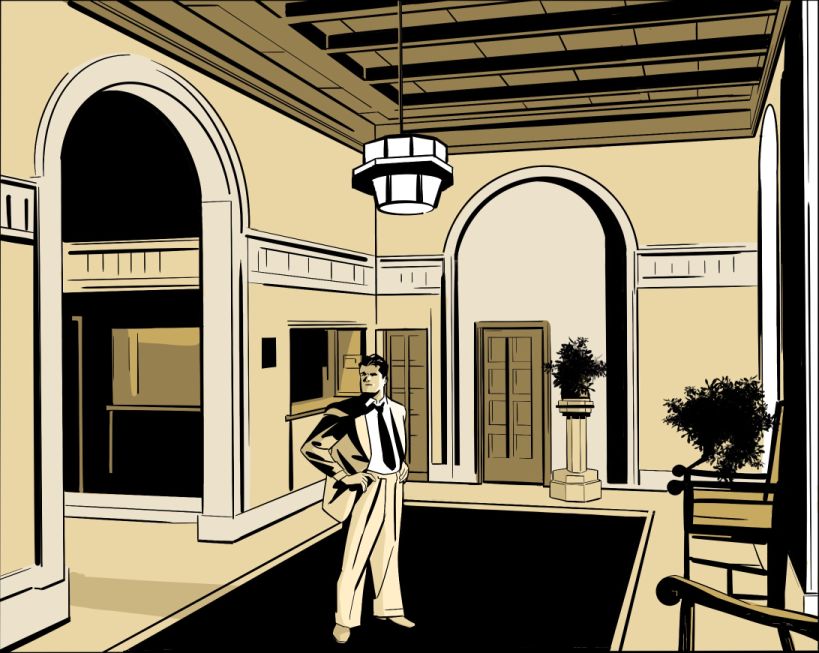 Like The Emerald King, I can't really say much about the story because of spoilers, but, needless to say, Alex brings his special kind of magic to the story, and Nikki's lettering just ties everything together beautifully. I honestly think we've produced a worthy sequel to The Emerald King, and - if you enjoyed the original - I hope you'll agree. You can judge for yourself when the first episode arrives exclusively in Aces Weekly volume 65, which launches on October 16th.
Aces Weekly #65 will cost you £6.99, but - with that one off payment - you'll get access to each new episode of Bride Of The Emerald King every Monday, along with the latest chapters of five other stories.

So, what're you waiting for? Go! Get it!
Bride Of The Emerald King
Reviewed by
Lee
on
10:34 am
Rating: