This is later than originally planned, but the third
Velicity Jones
story,
The Silent Forest
, is now available as a stand alone digital comic.
This is a little bittersweet, if truth be told: it represents the final time we worked with Dave "Bolt-01" Evans.
Bryan and I had a long discussion over whether to release this or not, but we ultimately decided we wanted to put one last piece of Dave's work out there, into the world. We wrapped this early in the year, a long time before we got the news about Dave's passing, so there's no dedication or memorial to him in this - it's strange and weird, and neither Bryan or I are happy about it, but going back and changing anything in it would only tarnish Dave's work, we feel.
This is for Bolt-01, without whom Velicity Jones wouldn't even exist.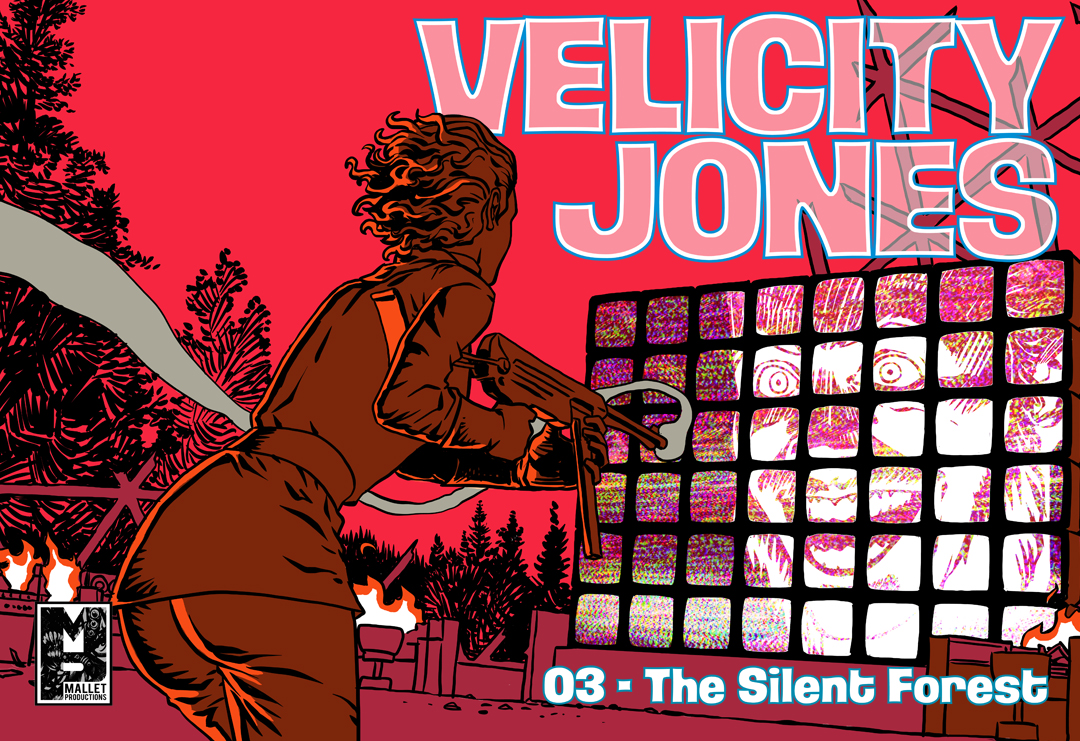 When world renowned scientists begin disappearing, it appears the Scottish laird Jamie Ashpool is making his long held dream of creating a commune dedicated purely to unencumbered scientific research finally come true.

But when experimental sonic weapons are traced back to the commune, the world's greatest secret agent, Velicity Jones, is assigned to investigate - but soon discovers the horrifying true purpose behind Ashpool's dream...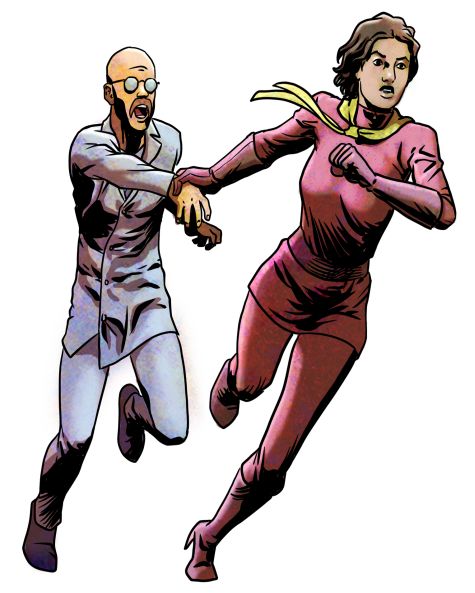 The Silent Forest
by myself, Bryan Coyle and Bolt-01 is available, digitally, from these retailers, priced $2.99:


Buy from Gumroad
Velicity Jones #3: The Silent Forest
Reviewed by
Lee
on
10:39 am
Rating: