It's March, here in merry old Blighty, and a new issue of
FutureQuake
has hit the streets - featuring something by, er, me!
This issue sees
Brett Burbridge
,
Bolt-01
and me come together for a weird little sci-fi tale called
The Farm
...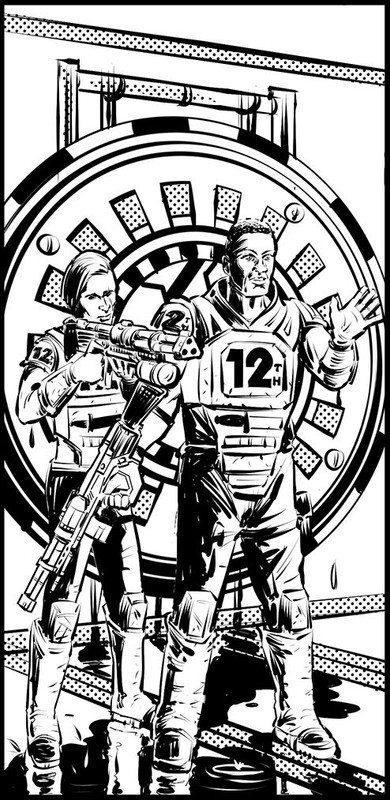 Two soldiers fighting a war like no other stumble across a terrifying secret...
I realise that's a bit on the short side, but the story's only four pages, and there's not much more I can add without giving the entire thing away.
Anyway.
The Farm
's had a bit of a journey, I think it's fair to say. I wrote it
quite
a while ago, while I was having a bit of a "crisis of faith" in my own work; I knew something was wrong with it when I finished the initial draft, but I couldn't see what, until someone pointed out what it was ("Pro" Tip: don't break the flow of the story with an unnecessary and lengthy flashback to smugly explain the history of the world you've created). Does this final version work? Well, you'll have to
pick up the latest issue of FutureQuake
to find out.
Joining me in creating this weird little world is Brett Burbridge. Brett brings a dynamism and a sense of urgency to the story that gives it additional layers of tension; the mood he evokes on the page really draws you into the story, and his realisation of this world really makes you want to know more about it.
Be sure to check out Brett's work
over on his site
and be sure and
follow him on Twitter
.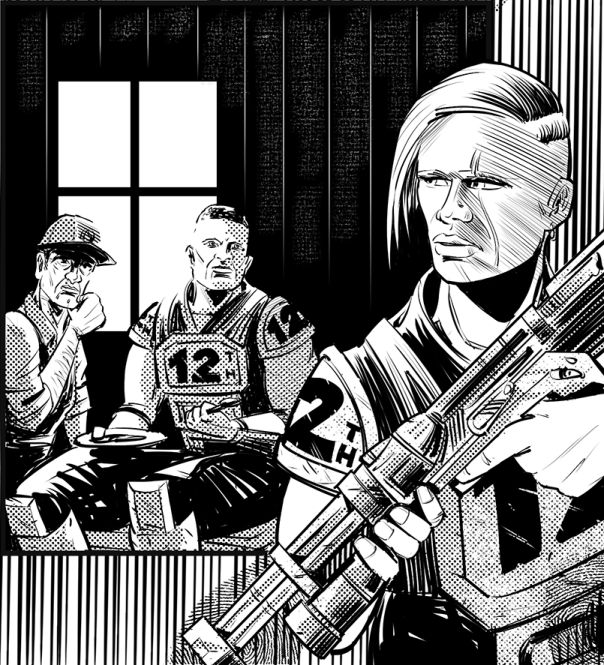 In the meantime, the mammoth sized
FutureQuake 2019
(or issue 33, for those of you keeping score) is
available from FutureQuake, priced £6.50 (+ shipping)
. It will be available digitally via Comixology soon, too. I'll update this post when it's available.
Update:
FutureQuake #33 is
now available via Comixology
.
Several back issues of
FutureQuake
are also available,
both in print
and digitally,
via Comixology
and
ComicHaus
, if you want some more top tier SF thrills.
Out Now: FutureQuake #33 - 2019 Edition
Reviewed by
Lee
on
10:35 am
Rating: