Time to let the cat out of the bag, then...
Me and my regular parter in crimes against comics
Bryan Coyle
(accompanied by letterer extraordinaire Bolt-01) are making our debut in
Aces Weekly
!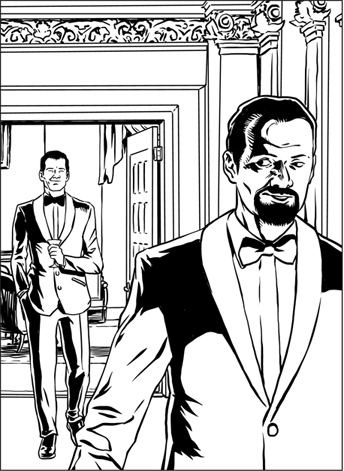 For those not in the know,
Aces Weekly
is the award winning digital anthology published by David Lloyd (of
V For Vendetta
fame) and features stories from some of the finest creators around the globe. And now, er, us.
Our story,
The Devil's Breath
, kicks off in Volume #29 -
which begins July 31st
- and is something of a departure for us: rather than the slow burning horror we've done in the past, this is a high-octane, globe-trotting 1960's set spy adventure...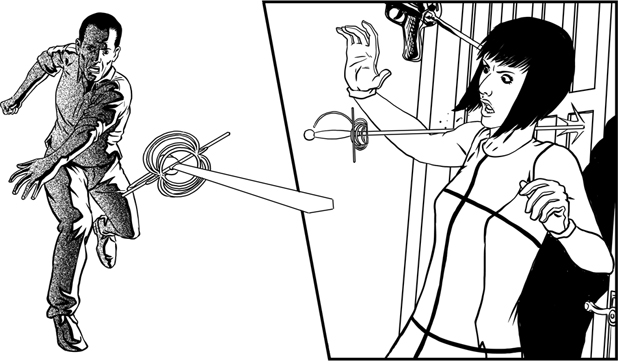 When the blueprints for the doomsday weapon known as The Devil's Breath are to be sold to the highest bidder, SIU's top agent Velicity Jones has to make sure they don't fall into the wrong hands! But with the fate of the world on her shoulders, Velicity soon finds herself caught in a web of lies and deceit as she discovers there's no one she can trust...
Doing something that's unashamedly pure pulp was - I have to say - a ridiculous amount of fun, and I really hope it comes across in the story. I don't really want to say too much more about it, in case I give anything away, but working on this was a challenge - not just in terms of the actual story, but also the format and the narrative structure we had to adopt. It was - for me - a great chance to stretch myself a bit, and dive back into the heady waters of comicking after a wee break.
As for the art... Well, I've worked with Bryan for a long time now and I can honestly say he never ceases to amaze me with what he brings to the table - and
The Devil's Breath
is no exception. He brings some real emotional weight to the story, while ripping into the action sequences with aplomb - even now, I'm still completely blown away by his work in the first episode. It is, I think, one of the most bad-ass things I've ever had the good fortune to be involved in.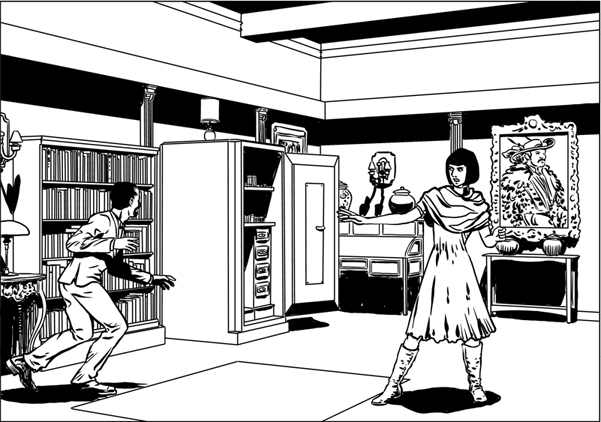 You can read that first episode of
The Devil's Breath
exclusively in
Aces Weekly
this coming Monday
from July 31st
, and each subsequent episode will arrive on the screen of your choosing every following Monday for the next seven weeks.
You can
purchase an ongoing subscription here
for £6.99 - which racks in at less than £1 an episode! - or you can
buy previous volumes from here
. Previous volumes are
also available from Comixology
.
And if
that
wasn't enough, we've also compiled an exclusive extra for that first episode: a behind the scenes look that takes you from from the original script all the way through each stage to the final, finished page!
Remember, you can find out
more about Aces Weekly at their website
.
And, hey, if you like
The Devil's Breath
, be sure and let Aces Weekly know!
Update:
Huge thanks to John Freeman at Down The Tubes for his rather lovely little review of the strip!
Read it here
.
Aces Weekly Presents... The Devil's Breath!
Reviewed by
Lee
on
6:00 pm
Rating: