Over the last few months, I've been hammering away at a wee side project that I've been promising myself I'd do since about 2015: a collection of short prose stories.
It's been pretty daunting pulling this together, as what I laughingly call my prose skills are a little rusty, but I'm fairly happy with how the pieces have turned out, and now I'm putting it out there in the world to read. And maybe laugh at. Er...
Anyway, the collection,
10 Miles
, features two previously published stories in the form of
8-Ball
and the aforementioned
10 Miles
, alongside four original shorts, and features a rather tasty cover from my regular parter in crimes against comics
Bryan Coyle
, which looks like this: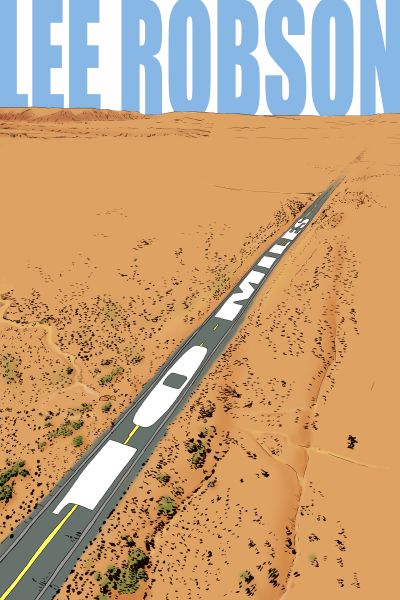 The six stories included are:
8-Ball:
When a "Magic 8-Ball" computer program begins to make increasingly accurate predictions, Paul Johnson finds his life slowly being turned inside out...
Click:
One photograph reveals so much...
House:
When Ray disappears from his home, the neighbours become increasingly worried...
Dead Drop:
When her friend, Quinn, asks her for access to her buildings servers to check out an outdated flash drive, Zoe Webb finds herself caught between the most powerful corporate entity on the planet and an independent news agency determined to expose them.
10 Miles:
Rob Jackson has turned his life over to the whims of Fate, using the flip of a coin to make decisions. But, as he heads through the Nevada desert, he's discovering just what a strange and cruel mistress Fate can be...
The Phone:
Two friends embark on an increasingly dangerous night out as they try to forget the secrets a mobile phone contains...
10 Miles
is available for the paltry sum of £1.99 from these fine retailers of digital products:
10 Miles: A Collection Of Short Stories
Reviewed by
Unknown
on
10:55 am
Rating: