So, coming to the pages of
Zarjaz and Dogbreath
in 2016 are two brand new stories, written by little ol' me - and my collaborators have been posting some sneaky previews.
From
Jim Lavery
comes this rather tasty looking WIP image from our strip
Judge Dredd: The Boys Next Door
: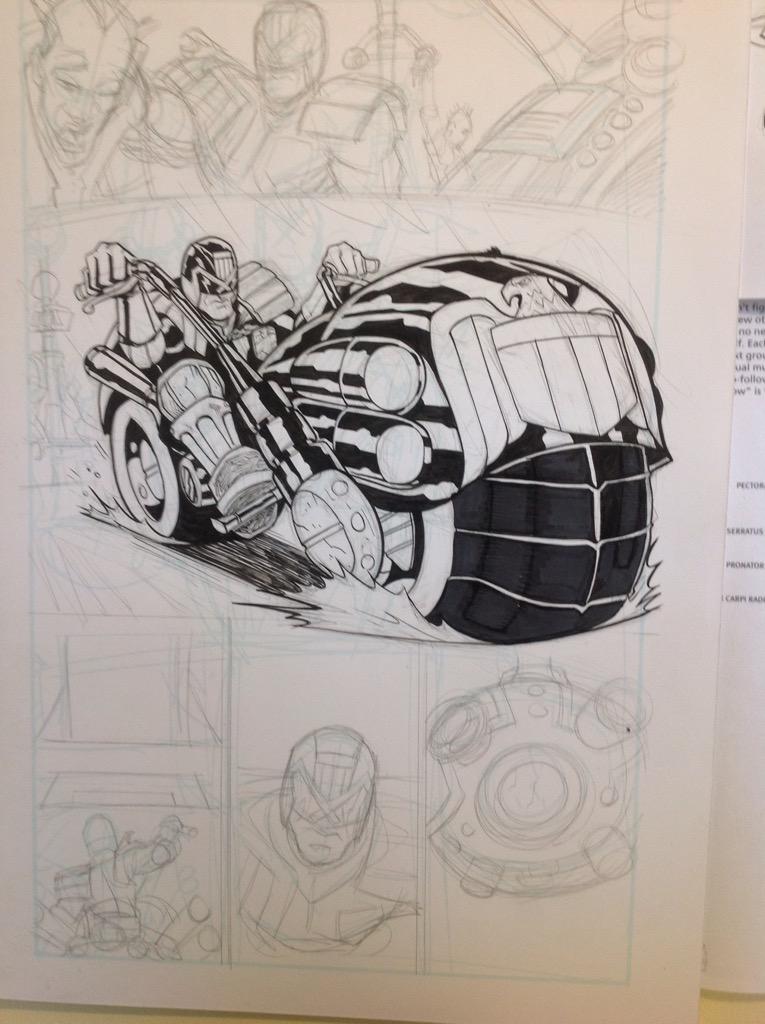 David Brougton
has posted this wee peek at our story for Dogbreath,
Strontium Dog: No Choice At All
:
Both comics will be hitting the
FutureQuake Web Shop
in 2016, but in the meantime,
lots of back issues are still available to buy right now
!
Sneaky Peeks...
Reviewed by
Unknown
on
11:04 am
Rating: