Zarjaz Presents... Judge Dredd: The Hunting Game Ep 6
Continues tomorrow at 11am!
Catch up on all the episodes so far
.
Out Now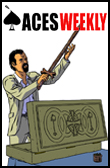 The Godcutter Affair is the latest Velicity Jones adventure by myself, Bryan Coyle and Bolt-01, available in Aces Weekly volume 37, priced £6.99.
---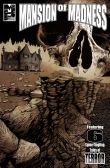 Mansion Of Madness is a collection of horror stories, curated by myself and Dan Hill, and is available from Comixology priced $3.99.
---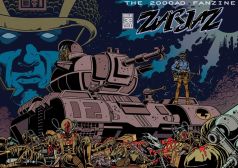 Joe Pineapples: Thirty-Seven by me, Alex Paterson and Bolt-01 is available in Zarjaz #32, available from FutureQuake, priced £3.00 (+ shipping).
---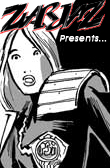 Anderson, Psi Division: Bring Me A Dream is a free-to-air daily strip by me, Chris Askham and Bolt-01, produced for the FutureQuake Blog.
---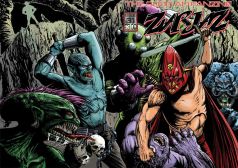 Torquemada: Heads You Lose by me and Steven Denton features in Zarjaz #31, available from FutureQuake Press, priced £3.00 (+ shipping).

Legal
This work is licensed under a Creative Commons Attribution-Noncommercial-No Derivative Works 2.0 UK: England & Wales License.
As an Amazon Associate I earn from qualifying purchases.