Well, this has been on the cards for a while, but it's finally happened:
The 13th Stone
by me,
Bryan Coyle
and Bolt-01 is now
available via Comixology
- in a brand new, coloured and expanded edition, complete with a brand new cover!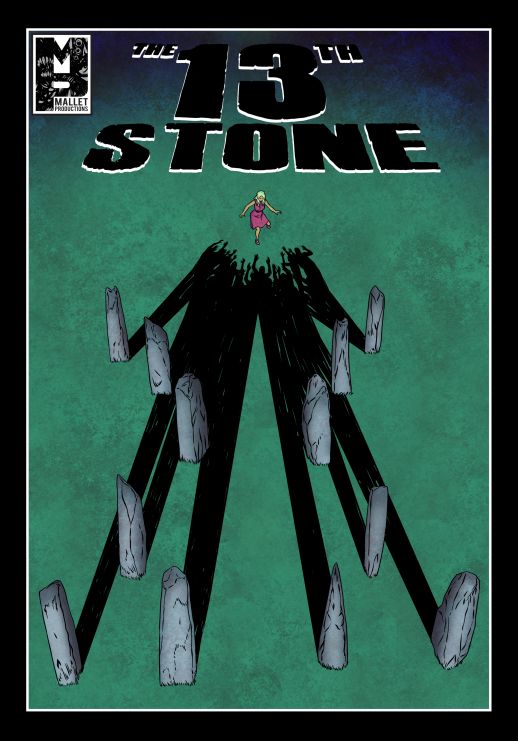 Taking a job in the small English village of Argleton, archaeologist Joy Lambton finds herself intrigued by the ancient stones that stand on the outskirts – particularly why the few sources she can find about them claim there are only eleven stones, when there are clearly twelve.

But when she learns of a thirteenth stone, Joy begins to uncover the dark and terrifying connection they have to the village and its inhabitants...
This was a labour of love for me, it has to be said (and one that I'm glad Bryan and Bolt-01 shared with me). It came out of having a pitch rejected by a big publisher, a pitch which I still feel is one of the best things I've ever worked on - so much so, that some strands of its DNA made it into
The 13th Stone
.
Bryan suggested that we do a complete first issue for the pitch, but I argued - rightly, I feel - that that would be a waste of time for a project that might potentially go nowhere, so I threw out the idea of a self contained 20-something page story. Then, just to make it more difficult for both of us, I came up with the idea of something inspired by the English folk horror films of the 60's and 70's, a genre that no one really does in comics (you could argue that
Injection
touches on elements of it, but it's welded to some hard sci-fi, so it doesn't really count).
We ended up putting the black and white version out
via Gumroad
and watched as it...didn't sell (to be fair, we shifted a few PDFs of it when it was periodically put up for sale on a "pay what you want" basis). We were prepared to leave it as it was and write it off as a failed experiment, until the
whole Mallet Productions thing started to get off the ground
, and a decision was taken to
re
-publish
The 13th Stone
under their banner.
Only, Bryan wanted to colour it before it went out again.
From there, more pages were added, to make it into a proper, full blown comic with new covers, to make it the second official release of the newly reformed Mallet Productions (all credit has to go to Bryan for taking the lead on the art side of things).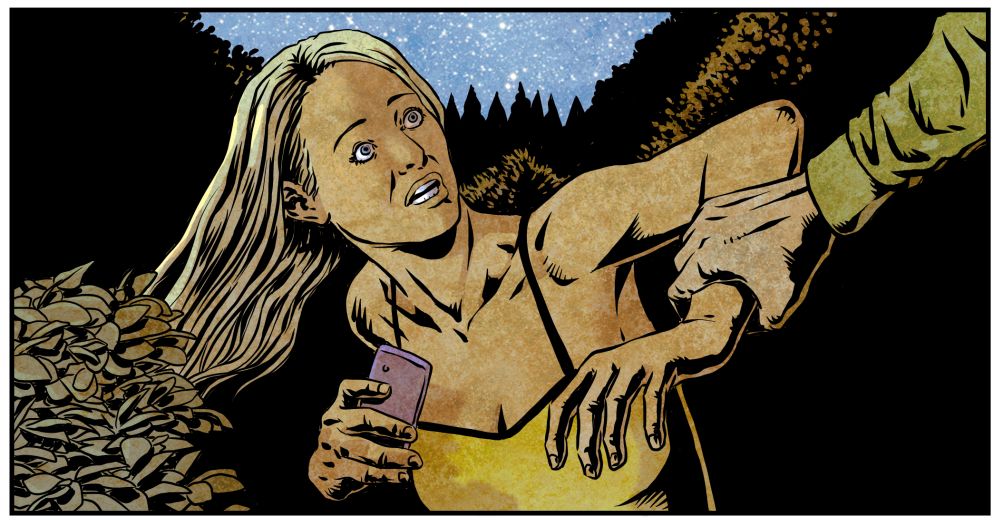 I am
stupidly
proud of this comic. It was born of frustration with the current landscape of comics, I'll admit, but it became something special, I think, something
truly
different from what is the norm. I've long been an advocate of "make the comics you want to see," and
The 13th Stone
is - in collaboration with Bryan and Bolt-01, of course - a comic I
definitely
want to see in the world. Will anyone else want to see it, too? Well, that remains to be seen...
The 13th Stone
is
available from Comixology
and
Gumroad
under the
Mallet Productions
banner,
priced $2.99
.
The 13th Stone
Reviewed by
Lee
on
12:12 pm
Rating: