With Halloween quickly approaching, I thought I'd shamelessly plug a couple of spooky things I've had a hand in, to, hopefully, give you a little scare this October.
First up, we have...
The 13th Stone:
Taking a job in the small English village of Argleton, archaeologist Joy Lambton finds herself wiling away her spare time investigating the ancient stones that stand on the outskirts and trying to solve one particular mystery that surrounds them: why the few sources she can find claim there are only eleven stones, when there are clearly twelve.
But when she learns of a thirteenth stone, Joy begins to uncover the dark and terrifying connection they have to the village...
A self-contained 22 page comic, The 13th Stone is a modern take on British folk horror from myself and my regular
parter in crimes against comics
collaborator
Bryan Coyle
(and lettered by Bolt-01).
It's available from the links below, priced
£1.99
:
If you're after something a little more classic, however, there's also...
Melody
When his fiancée puts their engagement on hold, Paul Grant finds himself whisked off to the town of Aviemore in the Scottish Highlands for a short golfing holiday to try and get his mind off everything. But when he meets Melody, the wife of the hotel owner, Grant finds himself embarking on a strange and sinister affair...
A short prose story,
Melody
is available for your
Kindle
or as a PDF, priced just
99p
.
And finally...
The Thing In The Window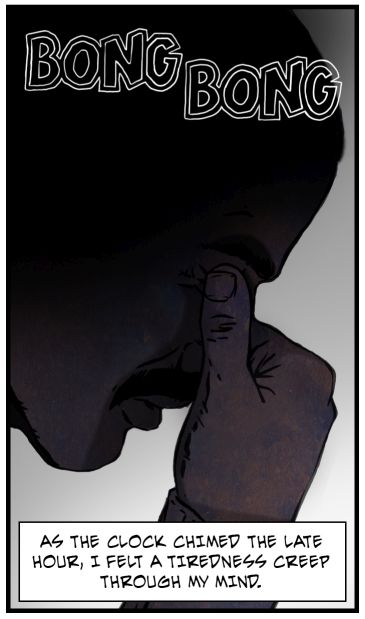 A short - and
free!
- comic from myself and Bryan Coyle,
The Thing In The Window
pays homage to the works of M.R. James.
You can read it here
- or just click the picture above.
Halloween Reads
Reviewed by
Lee
on
11:05 am
Rating: